The Background
Thanks to an anonymous online leak of data and materials from influential Neo-Nazi website Iron March where the white supremacist terror groups Atomwaffen Division, Vanguard America, and National Action (among many others) formed, we were gifted with a trove of identifying information about Iron March users. Iron March forums was an internet chat room dedicated to the proliferation of anti-Semitic, racist, Islamophobic, homophobic rhetoric and actions. Members of the forum expressed sympathy toward Norwegian terrorist Anders Breivik and the Charleston church shooter Dylann Roof, as well as the '60s cult leader & murderer Charles Manson.
The released information includes a full copy of the Iron March content including usernames, users' posts and links, along with sensitive details such as the email and IP addresses used to register usernames, plus private messages. All of that data, including the information shared in the private messages which include personal details are the framework which we use to identify users. The raw data is available for download and it was built into a searchable and more accessible website by Jewish Worker.
The Trace
Neo-Nazi Iron March users  "Ozymandias" and "Turok"  have both been linked to one man, Van Ramsey Laws-Spencer, an active duty marine currently stationed in Camp Pendleton, California.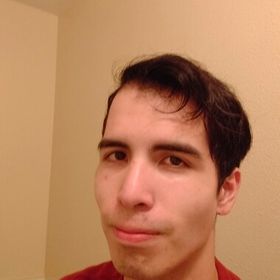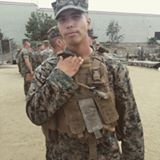 User Ozymandias has the email "pentaghast123@gmail.com" linked to the account. We were able to find several social media profiles operated by Van using the "pentaghast123" username, his Pinterest being just one of them [source, archive].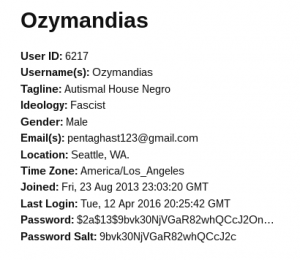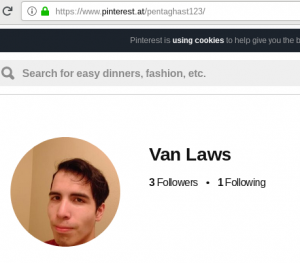 User Turok signed up with an email that includes Van's name in it.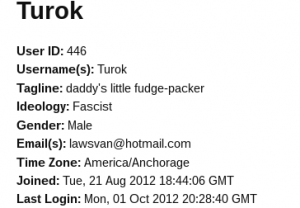 Do note that both user accounts were not operating at the same time, but rather Turok was active between August and October of 2012, while Ozymandias was active from October of 2013 to April of 2016. This comes after Van left the forums after having a heated debate where he defended gay people on the forum [source]. He rejoined the forums a little less than a year later.
User Ozymandias also posts Van's Skype username as a form of contact to another user infamous Iron March user, Blood and Iron [source].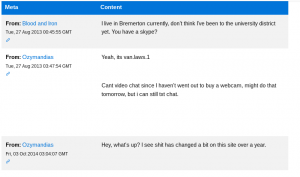 Ozymandias also acknowledges that he is a biracial man (Mexican and White) and that this conflicts with his religious ideals [source].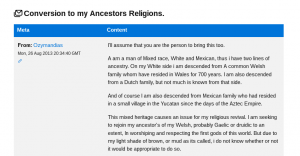 The Confirmation
Van talks about moving to Seattle in 3-4 months and wants to start his own white ethnostate/fascist colony there while meeting with other users [source].

A year later, user Ozymandias appears on Iron March with his IP address in Seattle.


Activities
Van describes his radicalization via a video game in detail in his intro as user Ozymandias [source].
This is not unheard of. The reactionary GamerGate hate campaign started off in the gamer community, where individuals harassed & stalked many people in misogynistic attacks on pseudonymous platforms such as 4Chan.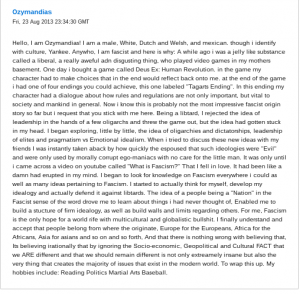 Van talked about wanting to build his own fascist colony, and was in a Skype group for several years with Benjamin Raymond of UK designated terrorist group National Action, Blood and Iron (whom we will expose shortly) and several other early users on Iron March and what would soon converge into a far-right international terrorist ring [source 1,source 2].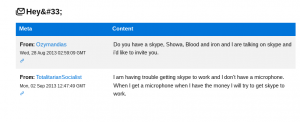 His racism is very apparent on the forums, even though he is biracial himself. He uses several racial slurs and statements. We will display just a few here: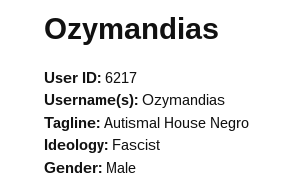 His activities on fascist forums did not end in 2016, as he was active on Iron March's successor Fascist Forge until September of 2019 [source] -> CTRL-F "Ozymandias" and you will see his username, the email he used to register, and his last activity date. You may read more about fascist forge here.

It is clear that Van is still active in the the larger Neo-Nazi community. He is currently an active marine, operating as an infantry assault marine while stationed at Camp Pendleton, California. This is confirmed by a search of his Facebook [source, archive].
If you have any information about Van, other fascists on Iron March or other white nationalists in general, including additional tips, please send them to panicinthediscord (at) riseup (dot) net or DM them to @discord__panic on Twitter