The Background
Thanks to an anonymous online leak of data and materials from influential Neo-Nazi website Iron March, where the white supremacist terror groups Atomwaffen Division, Vanguard America, and National Action (among many others) formed, we were gifted with a trove of identifying information about Iron March users. Iron March was dedicated to the propagation of anti-Semitic, racist, Islamophobic, and homophobic rhetoric and actions. Members of the forum expressed sympathy toward Norwegian terrorist Anders Breivik and the Charleston church shooter Dylann Roof, as well as the '60s cult leader & murderer Charles Manson.
The released information includes a full copy of the Iron March content including users' screen names, posts and links, along with sensitive details such as the email and IP addresses used to register usernames, plus private messages. All of that data, including the information shared in the private messages, are the framework which we use to identify users. The raw data is available for download and it was built into a searchable and more accessible website by Jewish Worker.
The Trace & Confirmation
Iron March forum member The Yank has been identified as David Cole Tarkington, a member of the U.S. Navy who has a history of residing in Cadet, Missouri.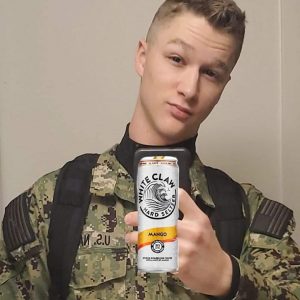 The Yank first tells us, in a conversation with a now deleted user on Iron March, that he is from Missouri, about an hour south of St. Louis[source]. In the same post, he tells us that he is 16 years old in May of 2014, which would make him around 22 now (2020).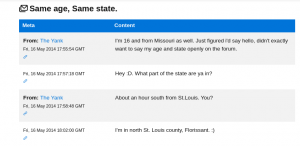 Cole later posts the Skype handle he uses for organizing with other members on Iron March, which contains his last name [source].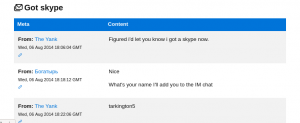 Furthermore, the e-mail address The Yank used to register with Iron March in the first place includes the name "Cole," which is his middle name [source].


The Yank also mentions that his dad is a truck driver and that he does online schooling [source].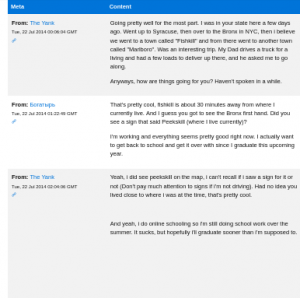 Cadet, Missouri which is David Cole Tarkington's place of residence is just a little over an hour south of St. Louis, as The Yank describes.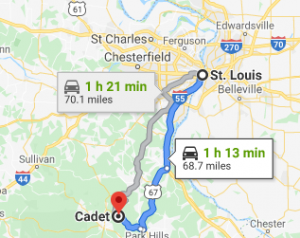 David Cole Tarkington's name appears on this roster of an online school called American Eagles High School [source].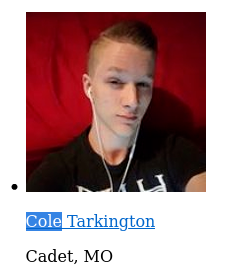 David Cole Tarkington's father owns a small trucking business called Stark Enterprises [source, archive]. Given that the names "Cole" and "Tarkington" are both associated with user The Yank, Cole's father is a trucker, and that Cole went to an online school just like The Yank described, we have every reason to believe The Yank is David Cole Tarkington. Next, we will outline Cole's activities on Iron March as well as his role as recruiter for the Atomwaffen Division.
Activities
Cole was a prolific recruiter for the Neo-Nazi accelerationist group Atomwaffen Division. In fact, he attempted to recruit at least ten Iron March users, many of whom went on to become members or even leaders of the organization. He recruited:
In addition to being the main recruitment contact for Atomwaffen, Cole was one of of two temporary leaders of the group while Brandon Russell was in basic training. (The other leader was "Arathis," whose user account was later deleted from Iron March.) This is acknowledged in several different posts by several different users [source 1, source 2, source 3].

Around the time Devon Arthurs converted to Islam (before killing his own roommates), Cole also converted. He was subsequently purged from Iron March and several other Neo-Nazi spaces by Alisher and others after the murders [source].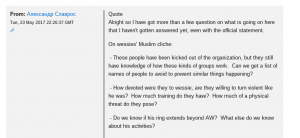 Cole's history of following, leading, and recruiting for secret extremist organizations means he is a threat to all of our communities.
Redacted information about David Cole Tarkington may be viewed here.
If you have any information about David, other fascists on Iron March or other white nationalists in general, including additional tips, please send them to panicinthediscord (at) riseup (dot) net or DM them to @discord__panic on Twitter