This article was written by Chicago Anti-Fascist Action.
The Background
Thanks to an anonymous online leak of data and materials from influential Neo-Nazi website Iron March where the white supremacist terror groups Atomwaffen Division, Vanguard America, and National Action (among many others) formed, we were gifted with a trove of identifying information about Iron March users. Iron March forums was an internet chat room dedicated to the proliferation of anti-Semitic, racist, Islamophobic, homophobic rhetoric and actions. Members of the forum expressed sympathy toward Norwegian terrorist Anders Breivik and the Charleston church shooter Dylann Roof, as well as the '60s cult leader & murderer Charles Manson.
The released information includes a full copy of the Iron March content including usernames, users' posts and links, along with sensitive details such as the email and IP addresses used to register usernames, plus private messages. All of that data, including the information shared in the private messages which include personal details are the framework which we use to identify users. The raw data is available for download and it was built into a searchable and more accessible website by Jewish Worker.
Iron March user "Palmer", who was a recruiter for the Atomwaffen Division in Wisconsin, has been identified as Nathaniel D. Palmer of Antigo, Wisconsin.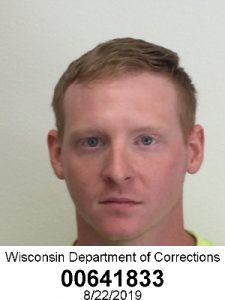 Continue reading "Meet Nathaniel Palmer: Neo-Nazi Atomwaffen Division Recruiter from Wisconsin"