This article was made possible by several contributors and was reviewed by Panic.
The Background
In 2016, the Boston University campus was vandalized by a Neo-Nazi hate group – The Atomwaffen Division. This incident was one of Atomwaffen Division's first public acts, and led to a massive media uproar, but the culprits were never caught.
According to the Southern Poverty Law Center:
"AWD is organized as a series of terror cells that work toward civilizational collapse. Members, who can be fairly described as accelerationists, believe that violence, depravity and degeneracy are the only sure way to establish order in their dystopian and apocalyptic vision of the world. AWD's chief influences are James Mason, Charles Manson, Joseph Tommasi and William Pierce. Their strategy for promoting and establishing national socialism can be traced back to The Order, the violent and capable white supremacist terror cell founded by Robert Jay Mathews in the 1980s".
The recent leak of data from the fascist forum, Iron March, (where Attomwaffen as well as Vanguard America got their start) finally reveals the identities of the individuals involved, along with a trove of information showing that they were extremely active in Atomwaffen and other hate groups. We consider these members to pose an active an immediate danger to their respective communities.
The Trace
Iron March user rekse_, in several direct messages to other members, states that she was one of the people who not only carried out the vandalism, but also designed the stickers.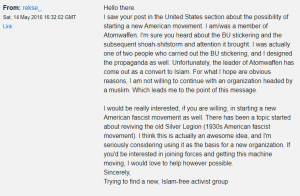 In another direct message to Iron March administrator Alex Slavros, she identifies her accomplice as "Weisse" (referring to IM user TheWeissewolfe), who was later identified as Devon Arthurs, the Atomwaffen Division member who purportedly converted to Islam and murdered two of his roommates, Andrew Oneschuk and Jeremy Himmelman, both of whom were also Atomwaffen members.

In several messages  and posts made by rekse_ , she indicates that she is a female MIT student in a STEM field, and 20 years old as of March, 30th  2016, later admitting in May of 2016 to being connected to the username "__impulse__"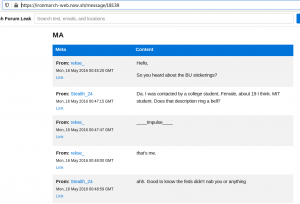 In the core_members_posts.csv table, there was a field msg_ip_address where an IP address was logged for each and every direct message. rekse_'s user ID was 10133, and for several direct messages her IP address was logged as 107.11.70.51.


This IP address traces to Zanesville, Ohio, a town of about 25,000 just east of Columbus. Assuming the "1996" in rekse_'s email which she used to sign up for the account (francaise1996@gmail.com) refers to her birth year, she would have graduated high school in 2014.
A simple google search for "2014 Zanesville MIT" leads to the following local news link about Lauren Ashley Paul from Zanesville, OH, who graduated from West Muskingum High School in 2014 and was accepted into MIT that fall to study physics. This news story single-handedly supports the identifying information rekse_ made in Iron March posts about her a) home state, b) college, c) age, and d) field of study.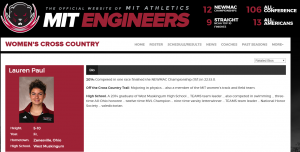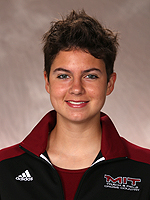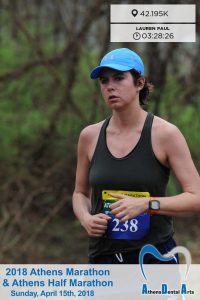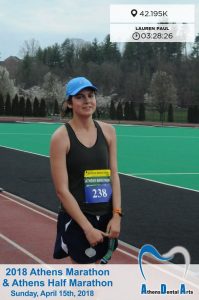 After the stickers were put up, user rekse_ stops posting under that account, but instead starts posting under a new account, schönundweiß. Luckily for us, she confirms that this is her new account in a direct message to another user via her signature "Rekse Kai".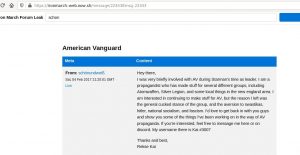 Sister's Death
On Iron March, rekse_ aka schönundweiß states that a very traumatic family event occurred in early 2017.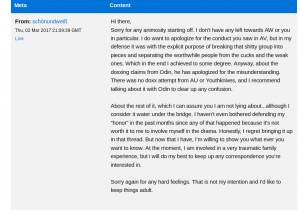 She also posts a chat thread of a conversation that had occurred between two Iron March users on anonymous chat platform Omegle, where the user talks about how "Impulse's" sister died. She confirms this as well, as she is talking in a direct message to another user about a loss in her family.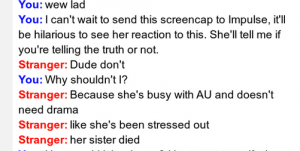 During that same time, in late February of 2017, Lauren Paul's sister Madison Paul, committed suicide.
National Socialist Black Metal
In 2015, during her time at MIT, Lauren Paul was a DJ for the college radio station WMBR under her "necrotism" show. Her set lists (archive) regularly included Burzum and Peste Noir, two of the most high-profile NSBM (national socialist black metal) bands.

In January, 2017, Paul posted a video to her just recently deleted YouTube account, "Rekse Kai", in which she covers a song by Death in June, a band that is popular with Neo-Nazis for their fascist imagery, such as the totenkopf, or "death's head" (this band is also a favorite of recently-doxxed Iron March user Emmett Freeman).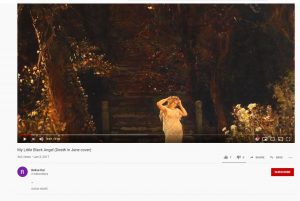 Lauren Paul's sister Madison, was also a fan of National Socialist Black Metal, as evidenced by her Instagram posts [1,2,3]. Note that Madison and Lauren both liked National Socialist Black Metal band Burzum, whose lead front man Varg Vikernes was arrested by French Terror Police in 2013 for a suspected terror plot.
Activities and Involvement

As shown in the first screenshot of Paul's direct messages, mere days after Atomwaffen's Boston University vandalism, Atomwaffen leader Devon Arthurs' conversion to Islam left Lauren Paul looking for another "Muslim-free" fascist organization to join.
Paul went on to conspire with users Zeroangle (identified as Evan Gillwood from Carlisle, Pennsylvania) and Stealth_24 (who also uses the alias "arundel" on IronMarch; he identifies himself as Reading, MA resident Jared Casalinuovo, who was 16 at the time) to 'revive' the 1930s American fascist organization "the Silver Legion".
Atomwaffen member Andrew Oneschuk (user Borovikov), who was eventually murdered by Arthurs, was also involved in early organization of the Silver Legion.
As with Atomwaffen, Lauren also designed propaganda for The Silver Legion.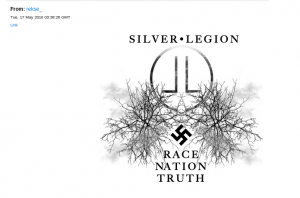 During this time, Paul and Casalinuovo experienced a brief scare when an antifascist comrade, posing as user "Bos_Naz" on Iron March, set up a honeypot that grabbed an IP address tracing back to her as an MIT student, but her identity was never revealed.
In a direct message to Iron March administrator, Alex Slavros, Paul states: "I am worried because I attend university and will likely get kicked out if I am found as the culprit. Which would mean I've wasted a lot of money and a lot of effort just to have my life ruined over some stupid stickers"
Although Casalinuovo was not involved in the vandalism at BU, his IP was also revealed, which led to a visit from local police, but he was never arrested or charged.
The Silver Legion was a short-lived experiment, which eventually crumbled by August, 2016. Paul's last post as rekse_ was in August, 2016, but by December, 2016, she opened a new account with the username schönundweiß.
In a direct message to Lauburu88 (identified as Dillon Hopper, leader of American Vanguard/Vanguard America), Paul identifies herself as rekse and discloses her involvement with Atomwaffen and Silver Legion,  while expressing interest in joining Hopper's organization.
American Vanguard suffered several setbacks and constant infighting, and Lauren Paul's Facebook page linked to a hollaforums thread about this infighting, suggesting other members knew her identity and attempted to reveal her personal information to others within the organization.
A faction of former American Vanguard members later broke off and formed a group called "The Aryan Underground" , which Lauren Paul later joined. Aryan Underground has been linked to acts of vandalism in California and Virginia. Given her past history designing propaganda for Atomwaffen and The Silver Legion, it is likely, but unconfirmed at this time, that she also designed material for The Aryan Underground.
Lauren Paul's final post as schönundweiß was a message to Odin (Brandon Russell) on May 7, 2017, less than two weeks before Devon Arthurs killed his two Massachusetts-based Atomwaffen accomplices and roommates, Andrew Oneschuk and Jeremy Himmelman.
If you have any additional tips, including where Lauren may work, please send them to panicinthediscord@riseup.net or direct message them to us, @discord__panic, on Twitter.