This article was created with the help & support of comrades near & far. Thanks for all you do!
The Background
Thanks to an anonymous online leak of data and materials from influential Neo-Nazi website Iron March where the white supremacist terror groups Attomwaffen Division, Vanguard America, and National Action (among many others) formed, we were gifted with a trove of identifying information about Iron March users. Iron March forums was an internet chat room dedicated to the proliferation of anti-Semitic, racist, Islamophobic, homophobic rhetoric and actions.  Members of the forum expressed sympathy toward Norwegian terrorist Anders Breivik and the Charleston church shooter Dylann Roof, as well as the '60s cult leader & murderer Charles Manson.
The released information includes a full copy of the Iron March content including usernames, users' posts and links, along with sensitive details such as the email and IP addresses used to register usernames, plus private messages. All of that data, including the information shared in the private messages which include personal details are the framework which we use to identify users. The raw data is available for download and it was built into a searchable and more accessible website by Jewish Worker.
The Atomwaffen Division leader of Michigan – a user on Iron March known as "Black Israelite" has been identified as none other than Jack Espinoza of West Bloomfield, Michigan.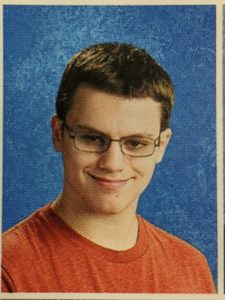 The Trace
Jack was a member of the fascist Iron March forums from November of 2016 to August of 2017, just before Iron March was pulled from the web. We noticed that Jack registered on the forum with the e-mail jackeboy2000@gmail and that his IP address traced to Garden City, Michigan. The '2000' at the end of his e-mail username likely correlates to his birth year, given the years that he was active and that he later on mentions that he is young.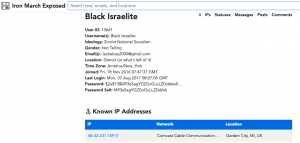 We quickly were able to find his Instagram[source, archive]. The account follows several accounts belonging to users in the Detroit area and includes several Garden City High School students. The name on the account belonged to a "Jack Espinoza".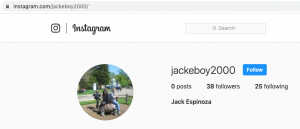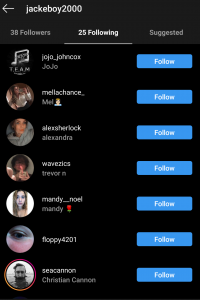 From there, we were quickly able to find a yearbook from Garden City High School and found a Jack Espinoza that attended.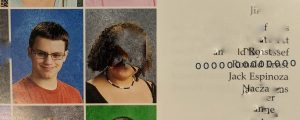 On the forum, "Black Israelite" says he is from West Bloomfield [source] which is 33 minutes from Garden City. Jack indeed does reside with his family in West Bloomfield, Michigan [redacted info].
Activities
Despite his young age, Jack stands out on the forum. In several posts he brags about how he is the chapter leader of Atomwaffen and actively recruiting potential members [source].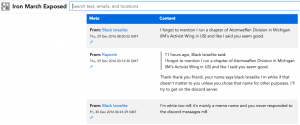 Jack also spoke about working closely with "Odin". Odin was outed as Brandon Russell, who is the only surviving roommate of an Atomwaffen cell that existed in Florida. Brandon was in the same cell as Devon Arthurs, an Atomwaffen Division member  who murdered two other group members [source]. During the murder investigation, cops found Brandon's stash of highly explosive materials in the apartment along with a cache of Neo-Nazi signs, posters, books and flags. Brandon is currently serving 5 years in federal prison [source].
Jack courted a potential recruit in Indiana [source].  In the conversation, "Ghetto Blaster" (who we will out shortly) references the murders.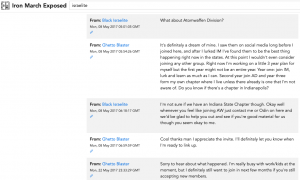 [CW: hate speech]
Jack also tells us that his Skype is Thedarkspirt, which may be a typo for Thedarkspirit and that his Discord is Black Israelite #8­865 [source].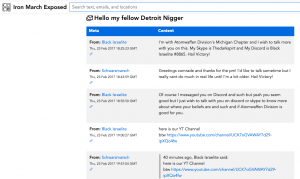 The YouTube Channel Jack references has been removed for hate content.
Jack also asked a fellow Michigan AWD member if he has read Siege yet [source]. For background, Siege is a series of newsletters written in the 1980s advocating for race war, cell-structured terrorism, and white revolution [sources 1 and 2] and serve as the ideological underpinning of several different Neo-Nazi organizations, including the Atomwaffen Division.
Jack also made contact with fellow Iron March user rekse_ (outed previously as Lauren Paul) after the suicide of her sister Madison [source]. We learn that Jack is Catholic and attends service regularly.

He continues to tell us of his hatred of Mexican Catholics and Liberation Theology [source].
Independent media organization It's Going Down wrote an article called The Loose Lips At American Vanguard Show Us Just How Fractured The Alt-Right Really Is, where Jack is a guest on a leaked conference call [source].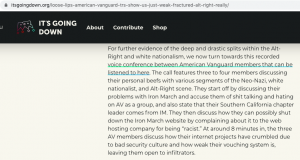 Jack is heard in this audio recording[source]. At around the 19:51 timestamp an unknown speaker says "Black Israelite" and at around 19:54 or so Jack  responds "Yup" [source]. His voice can be easily identified and followed after that point. The three continue talking about AWD, white nationalist movements in general, swastikas, Catholicism and polos, as well as Jack's promotion as the Atomwaffen Division cell leader for Michigan.

Jack is 17 years old at the time of the recorded conversation which took place some time in 2016, which means Jack is likely currently 20 or 21 years old. This theory is supported by two parts: his email address including the number '2000'  and him being present in a 2015 class yearbook as a freshman.

Due to his young age at the time of his engagement with the Iron March forum and being a chapter leader of Michigan Atomwaffen cell, we reached out to his family members in December. We alerted them to his activities and offered to connect them to individuals who specialize in helping white nationalists leave the movement. As of publication of this dossier, we have received no response.
From our research, it appears as though Jack does not work or attend school so we encourage folks to reach out to his father Ron Espinoza or his father's business Bean Boy to let him know what his son has been up to.
If you have any information about the fascist in this article, other fascists on Iron March or other fascists in general, including additional tips, please send them to panicinthediscord @ riseup (dot) net or DM them to @discord__panic on Twitter.