This article was made possible by contributions from Chicago Anti-Fascist Action.
The Background
Thanks to an anonymous online leak of data and materials from influential Neo-Nazi website Iron March where the white supremacist terror groups Attomwaffen Division, Vanguard America, and National Action formed, we were gifted with a trove of identifying information about Iron March users. The released information includes a full copy of the Iron March content including usernames, user's posts and links, along with sensitive details such as the email and IP addresses used to register usernames, plus private messages. All of that data, including the information shared in the private messages which include personal details are the framework with which we use to identify users. You may view an online version of the leaks built by Jewish Worker here.
Iron March user "Ober"- the leader of the Chicago Chapter of the Atomwaffen Division, has been identified as none other than Matthew Urbanik, who is last known to be residing in Schaumburg, Illinois.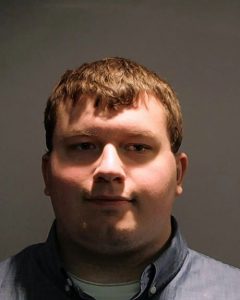 Under the alias "Ober", Matthew mingled with other Neo-Nazis until eventually joining the Atomwaffen Division, a Neo-Nazi group responsible for several murders, including that of University of Pennsylvania student Blaze Bernstein [source].